4 ever Lips Automatic Lip Pencil Waterproof (109 Pink ) - (0,35ml) - Mesauda Milano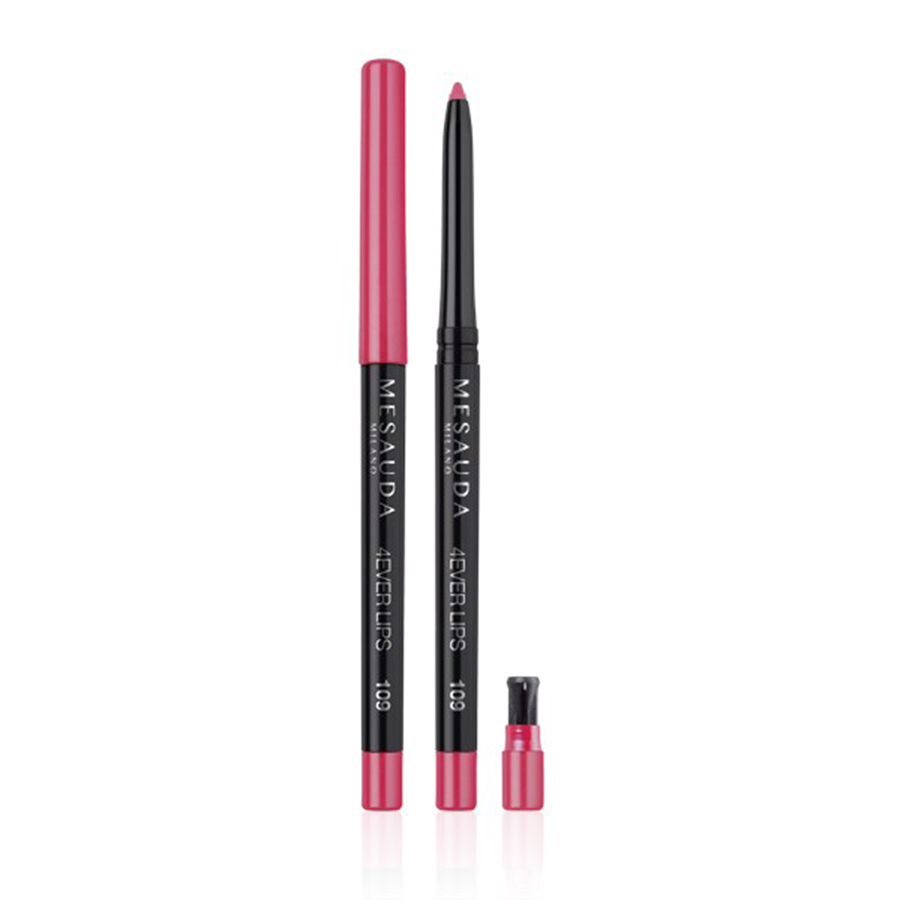 Immediate receipt / Available 1 to 3 days,
Please sign in to contact the vendor
4 Ever Lips
4Ever Lips is the automatic lip pencil that promises an immediate colour release through a clear and precise line. The thin lead draws the lip outline creating a barrier against lipstick leak, for a long-lasting result. If applied on the entire lips, it's the ideal base for lipsticks welcoming and and adherence. With sharpener.
Paraben-Free Formula. Dermatologically tested.
Apply the pencil from the center of the mouth and define the outline of the lips by sliding it toward the edges. 4Ever Lips can be used all over the lips: by itself, for a matte effect, or before the lipstick, to prolong the color resistance.
Availability:
Immediate receipt / Available 1 to 3 days